Multimedia Designer Lillebaelt Academy
Higher Technical Examination Hansenberg
Student Assistant Grundfos
I designed and developed a web application intended to guide visitors through a safety course before they go on tours throughout the Grundfos facilities.
Source code located on my GitHub page.
Intern B2B Kolding
I designed and developed the company's website in Wordpress. For that purpose, I made a custom-built theme as well as implemented a new system to handle registrations from visitors and exhibitors.
I was responsible for marketing the trade fair by drafting the marketing plan as well as finding out via research what worked best in relation to the target group and limited budget.
In addition, I shot several short video commercials for distribution on SoMe.
Visit the website.
Community Manager Reddit
I volunteered to help maintain the day-to-day of the forum /r/GameMaker, remove any unwanted posts or comments made by users with ill-intent, organize events, and brainstorm ideas.
In addition, I composed plans to increase growth, and approached interesting & relevant people to host Ask-Me-Anything (AMAs) on the forum.
The forum consisted of over 15,000 members and received over 200,000 visitors each month at the time of my departure.
IT & Operation Assistant Janchart Shipping
I was in charge of daily shipping routines, any computer related jobs, processing of data and management of the company website.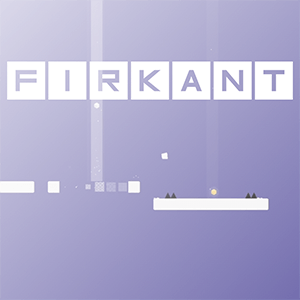 FIRKANT
A fast-paced, procedural platforming video game

B2B Kolding
A custom Wordpress website for a local trade fair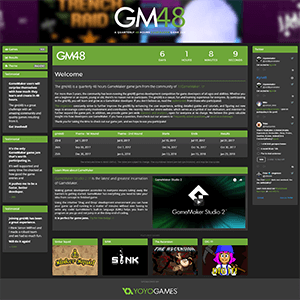 GM48
A games development competition
Web Design
Web Development
Bootstrap
Laravel
Flight
MVC
Nginx
Apache
MySQL
PHP
JQuery
AJAX
Gulp
npm
JavaScript
CSS
SASS
HTML
SQL
SEO
REST
Game Development
Unity3D
C#
Unreal Engine 4
Blueprints Visual Scripting
GameMaker: Studio
GameMaker Language
Java
Python
Autodesk Maya
Autodesk Inventor
Microsoft Office
Adobe Creative Suite
Virtual Reality
Community Management
Social Marketing
Gamification
YouTube Partnership
SoMe
GitHub
Git
JSON
XML
I am a Multimedia Designer from Denmark with a speciality in Film & Animation, and I love to work with web and game development.
I am inventive and creative with lots of energy and a go-getter attitude. I always work serviceminded, and with quality in focus. I will gladly give it my all if it means that the endproduct is better for it.
I love to learn new things, and I strive to keep myself up to date with the industry.
I see my future as an employee, who is respected by my co-workers for my knowledge, skill and sharp senses as well as cheerfulness.